Microsoft Dynamics 365 Business Central licensing
Business Central comes in two versions, Essentials and Premium. The solution can be enhanced by adding Dynamics 365 CRM modules for Sales and Customer Service and extended using third party extensions available on Microsoft's application market place - AppSource or having a custom extension written specifically for your business by our software engineers, if needed.
See How Dynamics 365 Business Central Works
Click on the video below for a brief overview of the Business Central functionality.
Business Central Features
Dynamics 365 Business Central connects your team and processes with a single, unified solution, so data can be quickly and easily shared with key people throughout your business. You have access to the most current, accurate data so you're making the most informed decisions possible.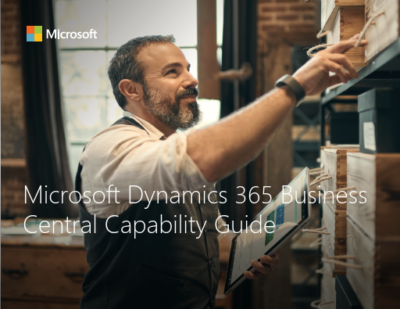 Download the Capability Guide to learn in more detail all the capabilities of Dynamics 365 Business Central.
Business Central Extensions
We have several integrations or extensions available to extend the standard Business Central functionality, you'll find more technical information on the Integrations page.

KeyPay

SmartFreight

Shopify /Shopify Plus

Sentral

Astute Payroll
Business Central Customer Stories
Download Microsoft's eBook – Savvy SMB Leaders Guide to Cloud ERP, designed for the SMB owner looking to build an agile and resilient business. See how to adapt and refocus as conditions change, streamline processes, gain visibility across your whole business, save money and consolidate your efforts.